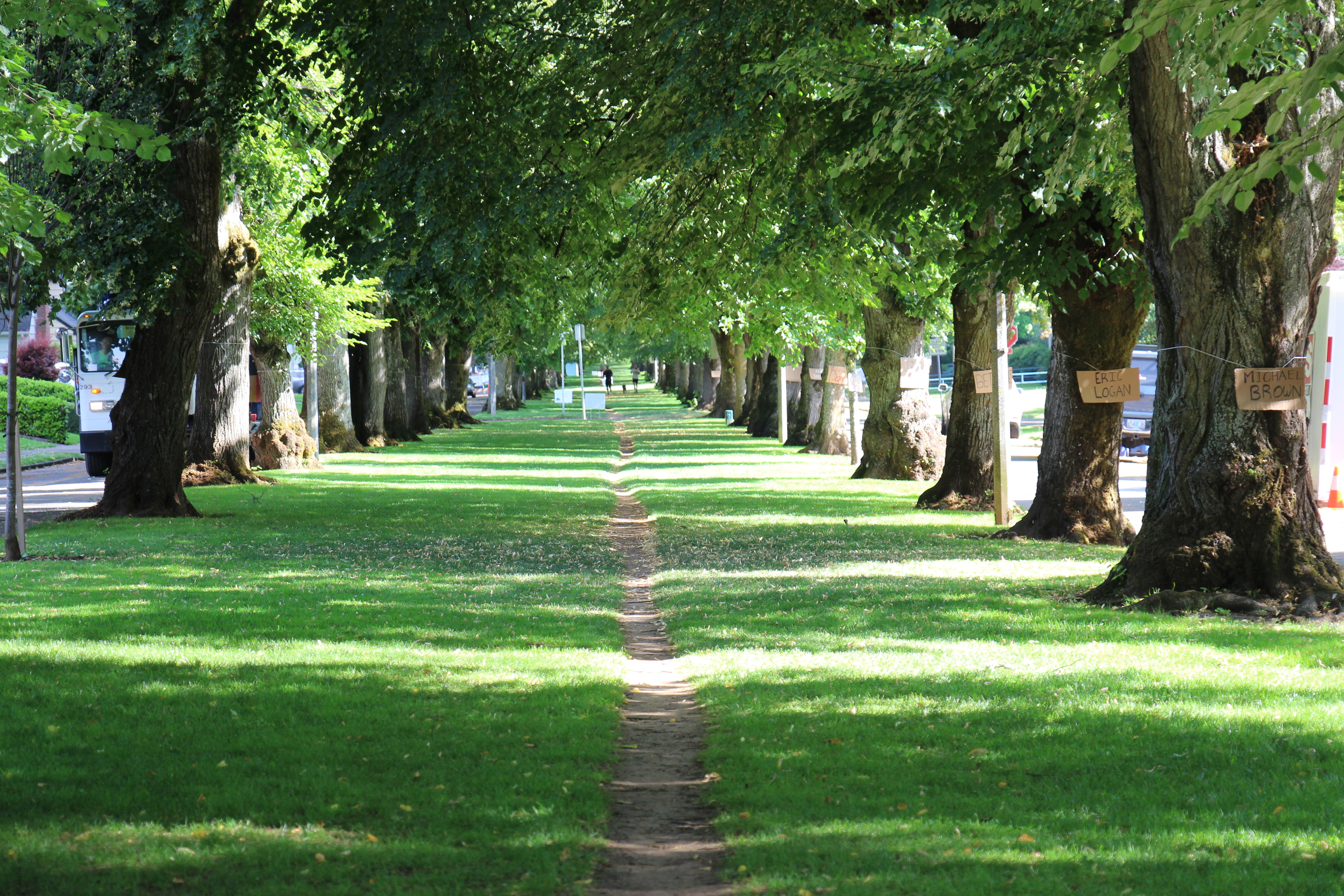 The Eastmoreland neighborhood is known for its architecture and tall, mature trees.  Reed College Way runs North/South through the middle of the neighborhood with a wide median lined with mature trees in a double row split by a dirt path down the middle.  Reed College is located on the North end of this road and offers a beautiful forested canyon and Tudor-Gothic buildings.  However, college life does not flow into this neighborhood.  These are quiet, tree-lined streets with a golf course at its western edge.  The Woodstock neighborhood is on the east side so whenever I need some shade, I head to Eastmoreland to stay cool.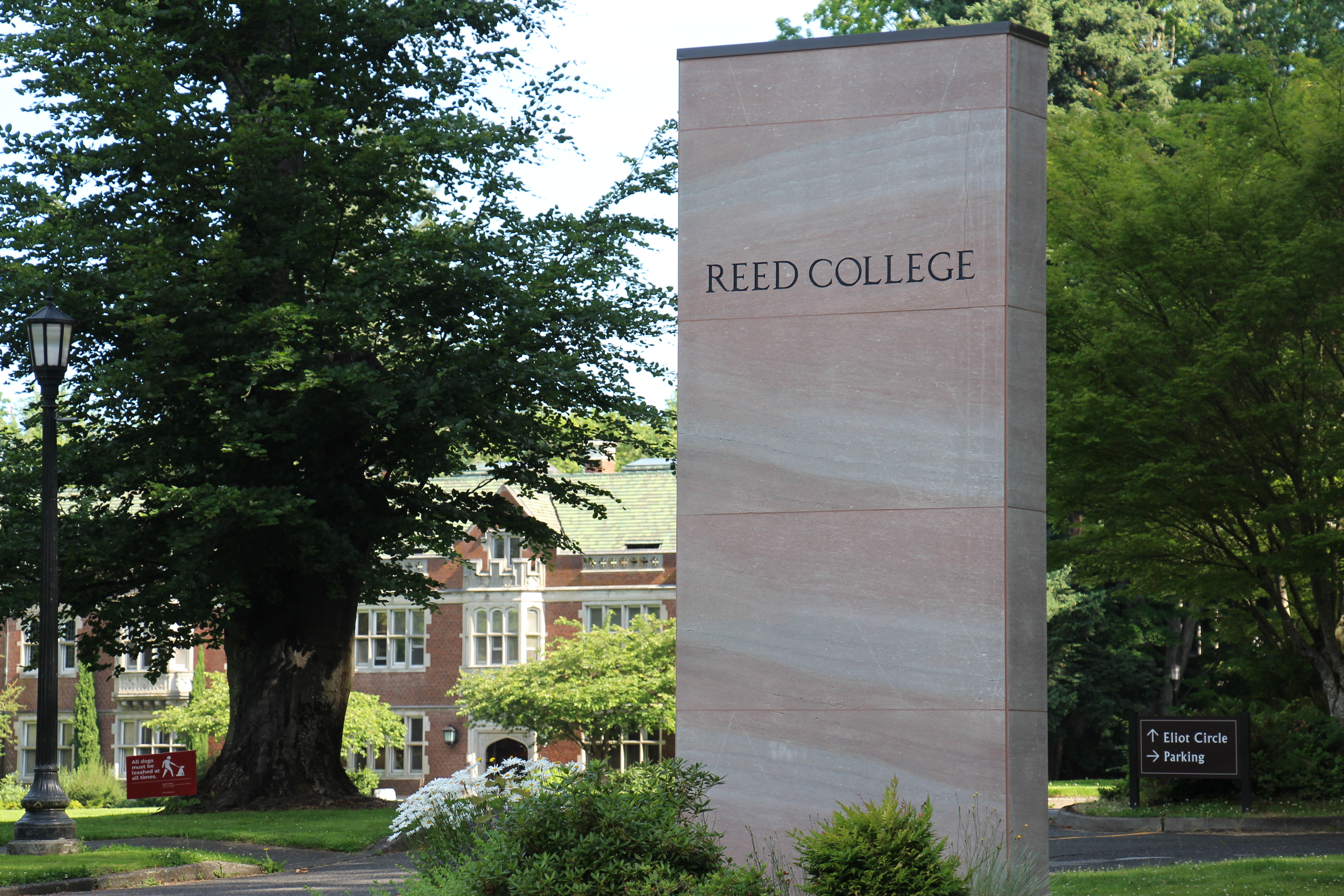 The houses in Eastmoreland tend to be large and the yards well-kept by landscaping companies.  It is hard to avoid the noise of gas-powered gardening equipment in this otherwise quiet neighborhood.  Despite finding refuge here in the heat of the summer, I do tend to get bitter about the landscaping companies that drive down my street in droves, with their trailers rattling first thing in the morning—including Saturdays—to service the Eastmoreland clientele.
Eastmoreland neighborhood association has been in conflict over whether or not to become a historic district.  I can see both sides of the issue.  Not living there, I am happy to take a neutral position.  Whatever they decide, the architecture is very interesting and it makes for a fun tour.  I am always surprised at the lack of eaves and covered entryways on these houses considering the climate.  It makes me wonder if the early inhabitants built the whole neighborhood the summer they arrived, clueless to the coming rainy season.  Regardless, the houses tend to be well preserved and most retain the physical integrity of the period in which they were built.
Eastmoreland was a planned neighborhood created by the same company that planned Ladd's Addition and Laurelhurst.  It was one of the strictest in its building guidelines. This neighborhood originally, like most in Portland at the time, prohibited Asians and African Americans from owning property there. For more history visit: https://www.eastmorelandpdx.org/history/
The Springwater corridor bike trail is close by, which can take bikers or walkers into Sellwood and beyond or out east to Powell Butte. The Bybee Max station (Orange line) is close, the 19 bus goes into Sellwood and there is quick access to southbound 99E.  Both Moreland shops and the Woodstock shopping district are within a mile or two.
Feel free to contact me with any real estate questions.